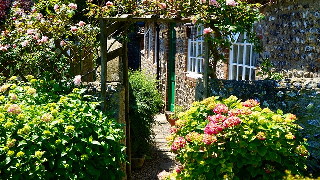 The GardenZone garden management software brings together a group of gardening tools and services into one integrated product.
The focus of the GardenZone application is to help you can get more out of your time in the garden by improving planning and project execution.
GardenZone Garden Software Functions
Plan and execute garden projects.
Record your garden memories in a garden journal
Add images of your garden to your personal image library.
Define your gardens and create plant lists.
Record sightings of pests in your locality
Record captures and kills of garden pests such as rats, stoats and possums.
Create plant production plans
Record production batchs
Gardening Journal
Record activities
Image Manager
Upload images to keep as a visual record and use in other gardenzone functions.
Issues Manager
Record issues you come across to solve later.
Asset Management
Add plants to an asset list
Maintenance
Create Maintenance plans to keep a regular checks on your valuable assets
Fault Log
Record faults on your assets as you find them during maintenance checks. So they can be fixed at a later date
Record
Keep a record of pests you capture such as rats. posums and stoats. Date, location and method
Pest List
Add species and images to the pest list which are unique to your location.
Record date, type of trap, bait and location.
Review and Report
Report and view pest captures over time
Record
Record sightings of birds, animals and plants in your garden. Add images, location and date details.
List
Add new bird and plant species unique to your location. Add photos
Review
Review bird activity in your garden over time.
Batch Production
Using the requirment information set up batches of plants and start dates. Record progress on the batches
Plan
Create production plans for the coming growing season.
Task Schedule
Set the schedule for the coming weeks and tick off as you complete the production tasks.
Production Requirements
Set up production requirements for your plants. Add growing areas used and weeks to produce
Reporting
Review the past seasons production.
Join our mailing list to stay in touch