Manuka (New Zealand Tea Tree) has the botanical name of Letpospermum scoparium. It is a native plant to New Zealand and is also common in Australia. It is closely related to Kanuka (kunzea ericoides) which is also native to New Zealand and Australia.
Manuka come in a variety of colours from reds through to whites in single and double blooms. Tea trees grow into different sizes having been bred and selected for many years.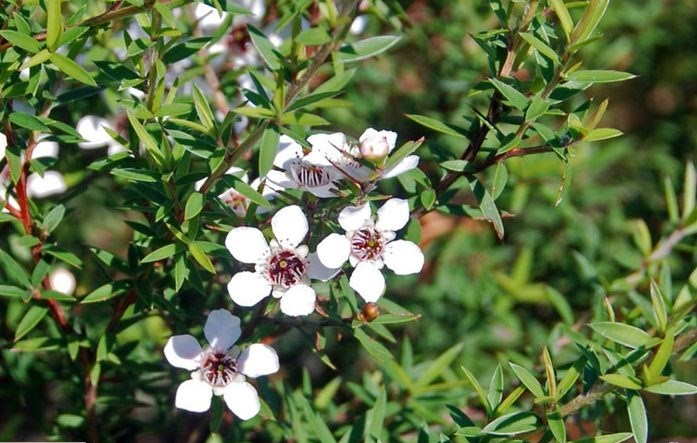 It is a great plant to attract insects and birds to your garden with its attractive flowers. Manuka is used for a variety of purposes of which manuka honey is the most commonly known but is also used as an essential oil and in many cosmetics. Manuka tea was a substitute for normal tea in colonial times.
Good quantities of manuka (leptospermum scoparium) is available for purchase this autumn. Click to here to view